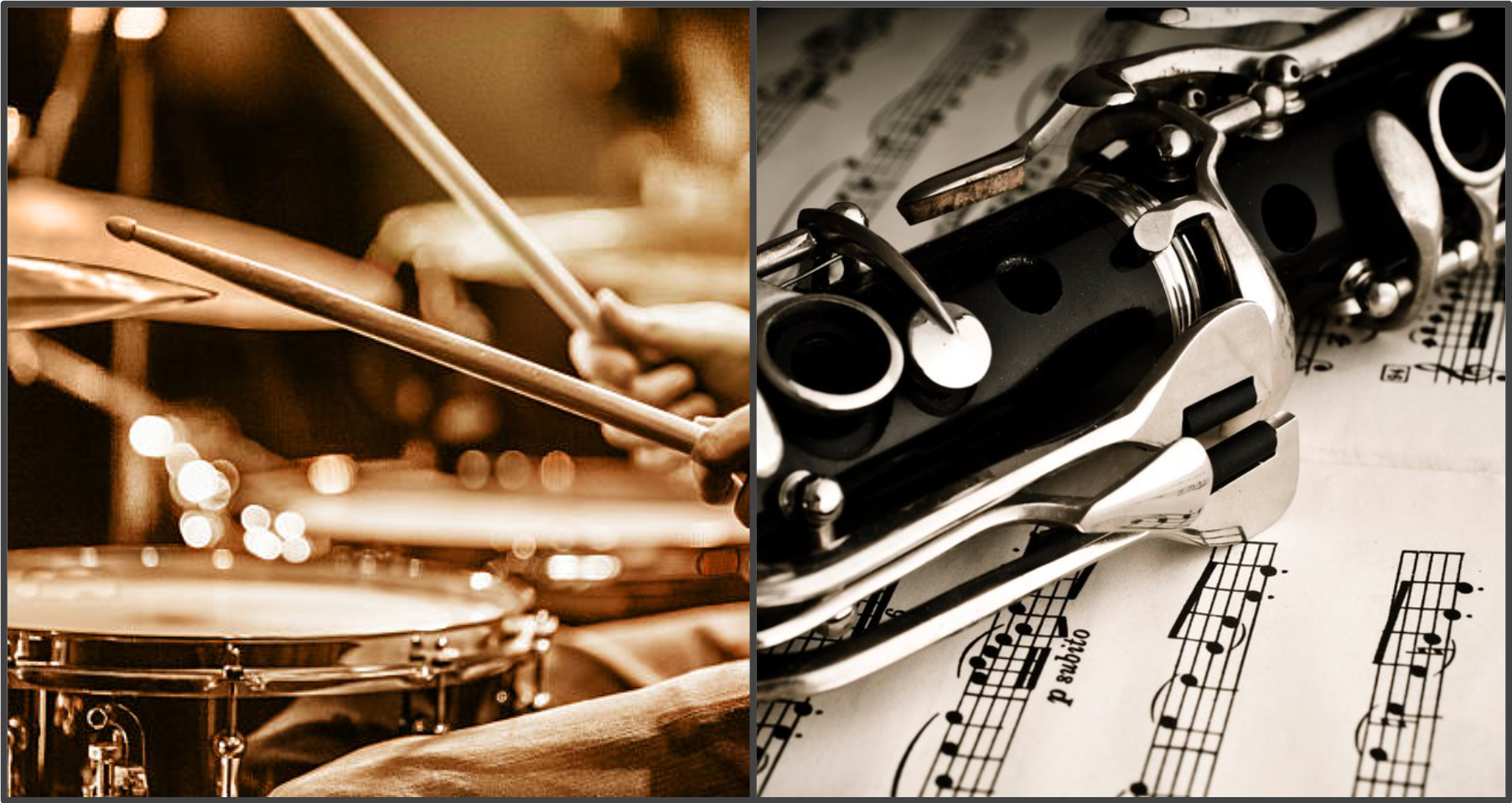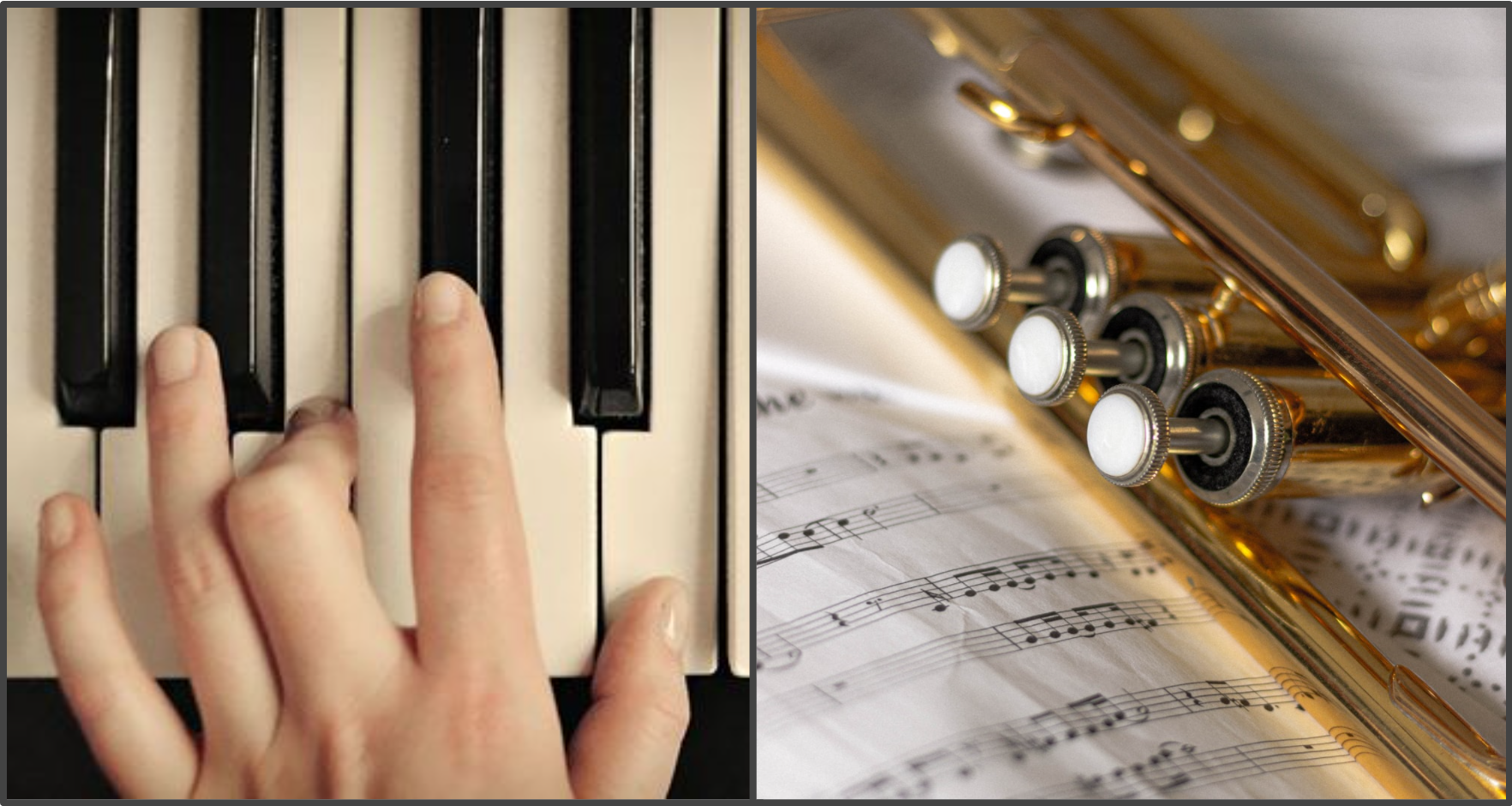 Ellman's Music Center offers music lessons for students at every level,
on a full range of instruments!
Woodwinds Brass Piano Percussion Guitar Ukulele Strings
---
Call 630-355-5880 to Book a Lesson!
Our talented, and experienced instructors look forward to meeting and working with you!
Aaron Krueger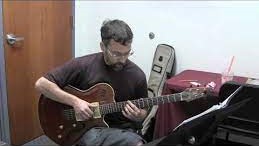 Electric/Acoustic Guitar and Ukulele
Aaron has been teaching guitar lessons for over 15 years in the Chicago suburban area. His students range in age from 5 years old to adult and range in levels from beginner to professional. Aaron also has experience working with students with special needs. Aaron teaches several musical styles including: jazz, Latin, blues and rock. Aaron also teaches techniques for solo guitar, duo, trio and big band. Aaron received a Bachelor in Arts degree (Jazz Guitar Performance) from Columbia College - Chicago. While attending Columbia College, he studied jazz guitar with Frank Dawson. He has also studied with John Papadolias and Don Tisch.
Aaron is an active professional guitar player working with several groups throughout the Chicago area including performances at such notable venues as Andy's Jazz Club and the Jazz Showcase.
---
Brianna Imgruet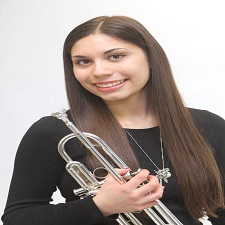 Trumpet, Beginner Clarinet, Beginner Violin, Beginner Piano
Brianna Imgruet is a graduate from the university of Illinois with a Bachelor's degree in Music Education. Her primary instrument is the trumpet, which she began playing in the 4th grade. Most recently, she was the lead trumpet player in the University of Illinois Jazz Ensemble. Brianna studied with classical Trumpet Professor Ronald Romm and Jazz Professor Tito Carrillo. This past semester, she student-taught at Glenbard East High School and Glen West Lake Middle School in Lombard. Brianna enjoys working with students of all ages where she strives to create a positive and engaging space with all types of learners in mind.
---
Carrie Tedrahn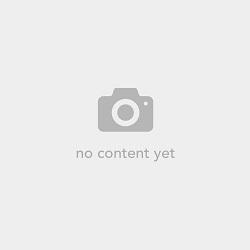 Piano
With a specialty teaching piano, Carrie Tedrahn is the director and owner of Early Notes Music Studio. She began teaching Kindermusik at Benedictine University in January 1997 when she opened the studio. She is an active percussionist performing with the St. John Brass Ensemble and various local orchestras on an as needed basis. She earned a Bachelor of Science degree from Elmhurst College and earned her MBA at Lewis University.
In addition to her private studio classes and lessons, Carrie has taught Pre- K -2nd grade classroom music at St. John Lutheran School in Wheaton, IL. She has volunteered her time to work with School District 200's early childhood intervention program teaching the Kindermusik program in the late 1990's. Carrie is a member of the Early Childhood Music and Movement Association (ECMMA) and Music Teachers National Association (MTNA). Recently, Carrie has added playing organ for worship service in local Lutheran churches to her repertoire of skills.
Her favorite music selections include Classical, Sacred, Jazz, and Pop. She loves variety and balance.
---
Karen Campbell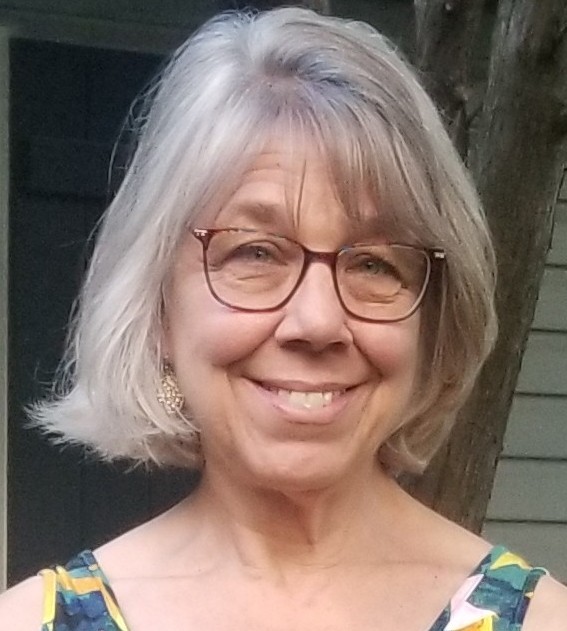 Violin, Viola and Beginning Cello
Karen Campbell taught orchestra in Naperville District 203 for 13 years and recently retired in August 2020. She loved teaching both her 4th and 5th grade students at Beebe and Steeple Run Elementary Schools and her 6th, 7th, and 8th grade students at Jefferson Junior High School. Karen also taught summer orchestra for 12 years to beginning orchestra students all over the district and taught Honor Strings for 5th graders, so you may already have met her! It was a delight to see how new beginners developed skills and grew in musicianship as they progressed through the orchestra program to 8th grade and beyond. Karen especially enjoyed working with her junior high students in the extracurricular group, String Fusion, each year and led them in many community performances like the Kiwanis Pancake Breakfast and Naperville Memorial Day parade.
Karen holds a Bachelor's degree in Music Education from the University of Illinois and a Master's degree in Curriculum and Instruction from the American College of Education. She has taught private violin and viola lessons for many years to both children and adults. Karen has also played violin and viola in the West Suburban Symphony for 28 years and leads the Harmonia String Quartet, which plays at weddings and parties throughout Chicagoland.
---
Luke Malewicz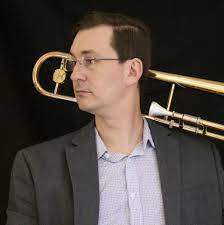 Trombone
As a freelance Trombonist/Educator Luke Malewicz received his Bachelors degree in Music in Jazz Studies in 2006 from Indiana University in Performance Studies. He went on to earn his Masters degree in Jazz Arts from Manhattan School of Music in 2009.
His performing experience includes the following: •Grammy Award Winning Vanguard Jazz Orchestra (New York, NY) •Lead trombone with the Buddy Rich Tribute Big Band (Led by Cathy Rich) •Guest artist at Northern Illinois University •Live Performance on WGN with Under The Streetlamp •Harry James Orchestra 2010 Tour - Lead Trombone •Taste of Chicago with the Tim Seisser Quintet •Buselli/Wallarab Jazz Orchestra (Indianapolis IN) •Rob Parton Big Band •Jeff Lindberg's Chicago Jazz Orchestra •Chicago Metropolitan Jazz Orchestra •Pete Ellman Big Band
His teaching background encompasses guest lecturering at Indianna University and Columbia University. Luc Malewicz also offers private studio teaching in the Chicagoland area in theory, improvisation, composing/arranging, as well as teaching trombone to beginning college students.
I enjoy listening to everything from classical, jazz, to popular music because you can find inspiration in all kinds of music. Visit Luke Malewicz's website.
---
Michael McGuan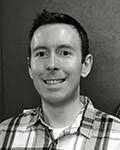 Violin and Viola
Having begun playing the violin at the age of 5, Michael has literally been playing the violin nearly his entire life.He received a Bachelor of Arts degree in chemistry from St. Olaf College, where he was a member of the St. Olaf Orchestra. During his senior year of college, Michael performed as a soloist during the orchestra's fall tour. Recently Michael completed his Master of Music degree in Violin Performance from Northern Illinois University. While at NIU, he taught violin lessons through the NIU Community School of the Arts and performed with the Illinois Valley Symphony Orchestra and the Northern Illinois Chamber Orchestra.
Michael is a 2 time winner of the NIU Chamber Ensemble Competition and currently plays with Camerata Chicago and the Antiqua Baroque Consort as well as subbing with the Fox Valley Orchestra.In addition to performing, Michael enjoys sharing his passion for music with young people. He is a registered Suzuki instructor and has experience working with students of all ages and ability levels.Ellman's Music Center is glad to have Michael as a member of our teaching staff!
---
Rob Loar
Trumpet and Guitar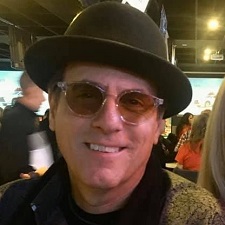 Rob began his professional career serving with the United States 3rd Infantry Division Band in Wurzburg, Germany. He performed as both trumpet player and vocalist. After his tour of Europe was over, he studied music theory and education as well as trumpet performance at the University of Illinois.
For the past 20+ years, Rob has been a performing professional musician in and around the Chicago area, sometimes playing as many as 125 dates a year. He currently manages and leads the band Soda, which performs at weddings, festivals, private events and clubs in the metro area.
For trumpet instruction, Rob stresses the fundamentals of breathing, articulation and technique and works to help the student develop the proper interpretation of the stylistic elements of the jazz and classical repertoire. For guitar instruction, Rob presents a populist approach that looks to have the student learn and play current and classic songs within a very short time.
---
Sunica Markovic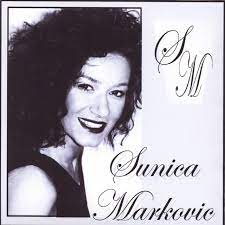 Piano
Ms. Sunica Markovic is an accomplished classically trained pianist, a composer and a recording artist. She is also the owner of Amadeus Music School located in Naperville, Illinois. Since 1987 her studio has been an inspiration to others for the teaching and enhancement of musical arts. All ages and levels are welcome for piano and music theory instruction. Ms. Markovic has since the age of 5 taken formal instruction in piano from highly acclaimed institutions in Europe, where she grew up. Sunica Markovic has self produced 7 audio Cd's (65 sound tracks) of her own original instrumental music.
---
Timothy Omerod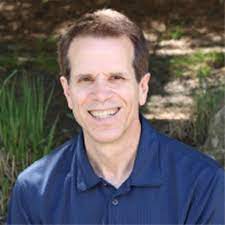 Saxes, Flute, Clarinet and Double Reeds
Timothy Omerod began his musical career on the tenor saxophone. He received his B.M. degree in bassoon from Chicago Conservatory College in 1978, and his M.M. degree in bassoon from Northwestern University in 1979 .During his undergraduate tenure, Tim was listed in the Who's who in American Universities and Colleges.
After college, he studied the clarinet, flute, sax, and oboe with professional players from the Chicago area. He has performed in a variety of venues, including principal bassoon with the Fox Valley Symphony, and sax/flute/clarinet/keyboards/vocals in top forty bands and shows, for clubs and hotels across the Midwest. His performances include Marriot Lincolnshire shows, and Ray Charles last show in Chicago. Tim directed the College Jazz Ensemble at Lewis University, and is currently adjunct instructor of sax at the College of DuPage.
He has composed several solos suitable for middle school students, and is currently writing original pop music and lyrics for competition and distribution. Tim continues as a teacher, composer, and free-lance woodwind musician, performing in shows, jazz, top forty, and various jobbing dates throughout Chicago and the Midwest. To contact Tim call (630)254-6285 or email him at [email protected].
---
Todd Howell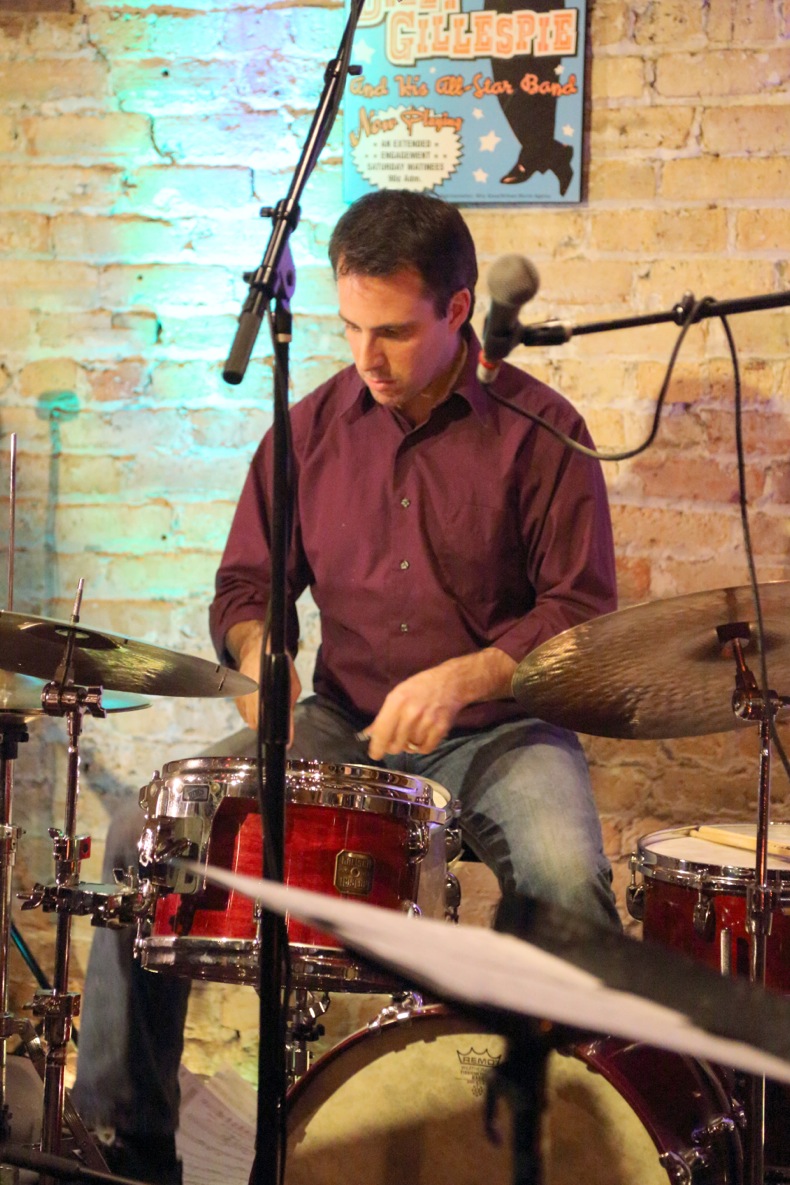 Drums
Todd Howell has been performing and teaching for over 15 years in the Chicago area.
He has performed as a jazz drummer with many of Chicago's finest and acclaimed groups and artists including: Bobby Broom, Ron Perrillo, Pat Mallinger, Eric Schnieder, the Chicago Jazz Orchestra, and the New Standard Jazz Orchestra among many others.
Todd also continues to teach at many area schools: Elmhurst University, Hinsdale Central and St. Francis College Prep in Wheaton.
With experience on all percussion instruments, he has provided lessons to hundreds of students over the years. The lessons always focus on transforming one's technique in order to play the music at the highest level with the greatest ease.
---