New Temporary Hours
Mon-Fri 10AM - 5PM, Sat 10AM - 4PM
Happy New Year!
Our History
Ellman's Music Center was founded in 1958 by Gil Ellman. For over fifty years we have remained committed to our founding philosophy: provide quality instruments from reputable manufacturers and stand behind those instruments by offering exceptional service.
Gil, a former professional saxophonist, apprenticed for several years with renowned Chicago repair technician Leo Cooper. His expertise landed him a job as instrument department manager at Chicago's Carl Fischer Music. Gil's wife, Joan, studied music education at DePaul University and taught music for more than 25 years.
Originally located in Chicago's Loop, we moved our store to Naperville in 1963. Our goal is to provide customers, whether student or professional, with the best possible tools to become accomplished musicians. It has been our privilege to provide thousands of people with the knowledge and skills needed for a fun, exciting, and successful musical experience.
Location & Hours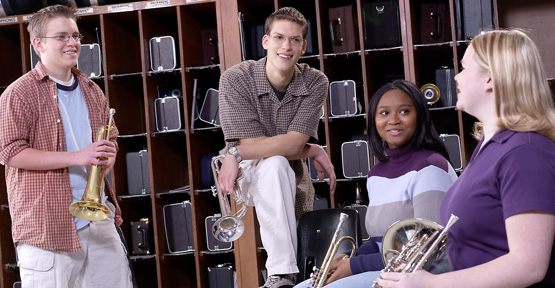 508 West 5th Avenue Naperville, IL 60563 (see map here)
Monday-Thursday: 9am - 8pm
Friday-Saturday: 9am - 5pm