Ellman's Music is Chicagoland's premiere brass, woodwind and string specialist.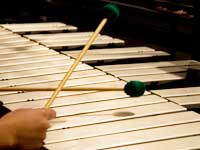 We have a new 4100 sq ft. facility and all the top equipment. Ellman's Music employs full-time artisans and technicians to keep the instruments we rent and sell in tip-top condition.
Ellman's is the premiere repair facility in Northern Illinois
With improved turnaround times
Award-winning staff
State-of-the-art equipment
Any repairs or adjustments necessary as the result of normal use will be performed by Ellman's at no charge for the duration of the rental contract, or for two years from the original contract date if a customer chooses to purchase early; well beyond the manufacturers' warranties. If Ellman's can't fix an instrument right away (because of our professional staff we often can), complimentary loaner instruments are always available for Ellman's customers, and for a fee, usually available for non-Ellman's customers.
Instruments are repaired on a first come, first served basis with warrantied Ellman's instruments receiving priority. School pickup available. Contact Ellman's for details and approximate wait times.
All repair prices subject to change without notice, $20.00 minimum charge on all non-warranty repairs.